Brighton Beach has changed a lot in the last few years. Among the traditional houses and prewar brick buildings you will see newly constructed buildings on every block.
Last week, I visited the neighborhood with my husband and partner Andrew on one of our real estate scouting expeditions to search for new selling opportunities. It was a bone chilling 20° and the wind from the nearby Atlantic Ocean made it painful to be outside for longer than a few minutes at a time. But the sky was so clear, blue and sunny, that it was a pleasure to walk.
Like all Brooklyn, Brighton Beach is experiencing a real estate boom. The Borough has become the "darling" of New York City. In the past, New Yorkers came to Brooklyn because Manhattan was too expensive to afford, but now people come here directly as a principal destination. I have read that Brooklyn has become so expensive that some renters are going back to Manhattan. Additionally, real estate investors from all over the world, especially from China come here looking to buy multifamily properties.
Check out this "fancy" new property on Brighton 1st street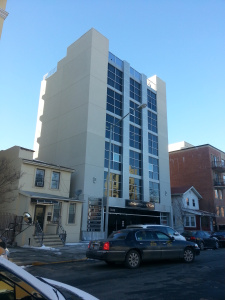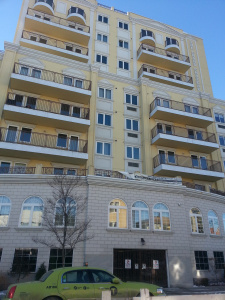 As nice as all these new buildings are, I am happy to still be able to see the traditional one story mother-daughter houses and the ornate prewar buildings. Walking on Brighton 2nd toward the Boardwalk I found this gorgeous building that had been just renovated. Look at these gorgeous details in the front entrance.
Who wouldn't like to live in this corner apartment overlooking the Atlantic Ocean?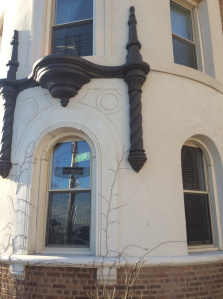 About Brighton Beach:Brighton Beach used to be called Little Odessa and now it's called the "Little Russia by the Sea". Because it has the biggest Russian community outside Russia, some people compare the neighborhood to going back in time to the old USSR. In its commercial street, under store signs written in Cyrillic, you will find traditional Russian dishes and, of course, the best vodka available. In some restaurants, they even serve breakfast with Russian Vodka pronounced "Wodka."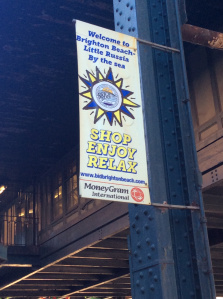 The neighborhood is located on the southern tip of Brooklyn. Summertime is a magnet for beachgoers, sun worshippers and tourists, because of its lovely beaches and the iconic Boardwalk. But Brighton Beach is more relaxed, laid back and not as crowded as Coney Island.
Maybe we should call Brighton Beach the "Sochi of the Atlantic Ocean" a reference to the Black Sea City where Russians love to spend their summers. LichtensteinRE.com has been one of the most active commercial real estate brokers in Brighton Beach having sold property here successfully for multifamily property owners.
Obviously, at this time of the year only a few people were walking, even among the cold weather loving Russians.